Hey Mama!
I see you, you are beautiful, you are strong and you matter.
Thank you for visiting Cradle Plus, a mom owned store with carefully curated items to make "mamahood" even more amazing.
From me, one mama to You.
YOU are doing just fine!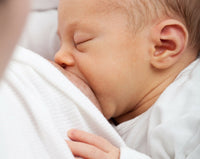 CHILD PROOFING
Safety doesn't happen by accident. Kids are inquisitive and will run into everything in sight if not stopped. With the outside calling from the glass panel in your beautiful french door, It's only a matter of time before your cute fast-growing toddler tries to go outside alone.
SHOP BABY PROOFING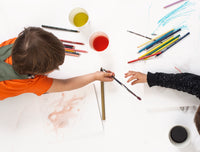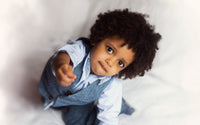 POTTY TRAIN IN 3DAYS OR LESS*
Successful potty training is not only a happy event for the parent but also a major accomplishment for your child. They feel empowered, and they relish the big kid role, And rush to put on their potty training underwear.
SHOP POTTY TRAINING AIDS
Testimonials
I just got my mask yesterday and it happened that I had a huge headache at night. I used it as warm in the microwave. The mask covered my face and forehead and it gave me such a relief of the pain. I suffer from migraine and sinus infection and I do recommend this product if you have it. It also helped my dry eyes from the computer. Great product.

Tania S.
My baby had difficulty latching causing me serious pain and causing her to be frustrated, especially when I am engorged. A lactation consultant at the hospital gave me a set of nipple shields but I hated them, could not use them right and I was ready to give up breastfeeding altogether, and then I got these nipple pullers. They have literally saved my breastfeeding journey. I place them on, in my bra about 30minutes before I suspect baby will be ready to feed, and when I take them out, my nipples are as erect as anything and baby has a perfect latch. I no longer have to use them everytime, maybe just 2 or 3 times a day now, soon I may not need it at all as the effects are really long lasting. I would greatly recommend

Njideka
My daughter roars everytime she goes to potty and gets excited with the dinosaur appearing and disappearing. I think it helped with the potty training, and have to comment how great of quality it is! I had this for several weeks and am still on the first sticker that still works like charm. Very nice!

JeanLana
Let us Connect
Thank you for visiting our store, one thing we would love to see is how your little one is enjoying our products. please send us a DM on instagram or #cradleplus for a chance to be featured on our page