It's the middle of the night. Finally you are asleep after a long day of hard work with your beautiful tiny human...and then…
Your baby starts crying.
You are tired, and honestly, a little bit frustrated too.
You try everything you can think of —from breastfeeding to walk in the stroller.
And then you have only one more way left, a pacifier.
That's how the love story started.
And now, your baby just cannot do without it.
All moms go through this day, unwillingly, where they give their child a pacifier, to calm them, to help them fall asleep. 
But then like any other habit, this also becomes difficult to let go. Although experts say that pacifiers are completely safe, this statement holds true only till a certain age.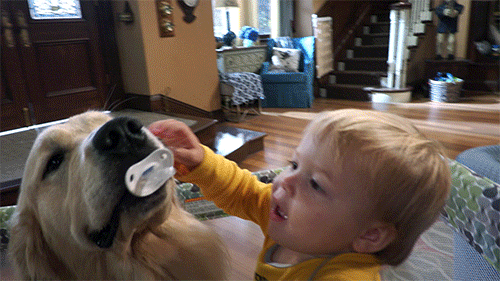 But how do I know when to start weaning?
Ideally, a baby should be started on weaning by 6 months (but each mother to their own) and then gradually they will learn to calm down without it. 
After 6 months, babies are more prone to separation anxiety, yes, you heard it right! 
Babies get attached to their pacifiers most between the age of 6 months to 1 year. So, you better get started around the 6 month mark. Or else, it's going to be a difficult journey for you and the baby of course.
If you miss the sweet 6 month mark, nothing to worry. There is enough time for you to get rid of those pacifiers lying around in your baby's cradle.
What we moms have to be careful of is not to extend the pacifier use beyond 2 years. 
Babies who use pacifiers beyond the age of 2 tend to develop ear infections more often, and the ones that go till 4 years get dental problems.
So, being an early mom will always be better in this case!
Now the real deal, how do you start weaning?
The life of a mother is a collection of difficult decisions every day. You always try to make the best and the most-informed choice for your child. This is just another difficult choice that you have to make, you know your kid will cry incessantly, but you know what is the best for your little one.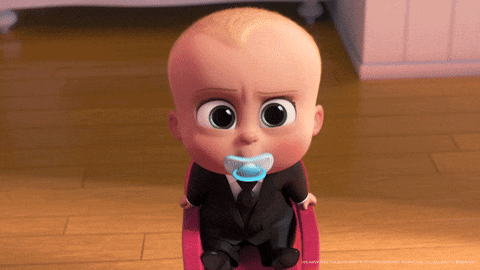 How to get rid of the pacifier?
   

Pick your pace- Slow or cold-turkey
If you are confused whether to gradually decrease the use of pacifiers or just go cold-turkey, I would say try both.
Every child is unique, and the process should be customized accordingly.
Start by trying cold-turkey once, stop it one day. And don't give it back unless you feel absolute need.
If this doesn't work out, then give it back but keep time intervals. And, as days go by, keep increasing those intervals. 
Gradually, the baby will forget the pacifier.
   

Give alternative comfort
When you take away a comfort, replace it immediately with something.
As soon as you take the pacifier out of the child's mouth, give them something else to distract and focus on.
If you are starting the weaning at the 6 months mark, a pacifier can be easily replaced with some food, just like a treat.
But there is a word of caution here. You don't want to replace one habit with another.
The key is to keep changing the distraction, sometimes it can be food, a toy, or maybe just a cuddle in your arms.
   

Make them hate pacifiers
Given how much your baby loves the pacifier, it sounds like a difficult one.
But, wait for it, this is the most fun one.
Make the pacifiers unpleasant, dip them in lemon juice or anything that your child does not like. This works very nicely over time. Don't go overboard with adding the notorious flavour, just a tinge is enough. 
Another is by cutting off the tip of the pacifier, this makes it difficult to suck on it and gradually babies stop liking it
   

Tell them they are big baby now
If you are trying the weaning process with your 2-year-old, talking to them is probably the first step you should take. 
Tell them they are not a small baby anymore, and pacifiers are for babies. This usually works with kids who are more inquisitive and energetic. They are eager to learn more about the world and want to feel like a grown up.
Kids love to imitate, they love acting like adults, so give them approval.
You won't believe but, a mom once used Christmas as the right time to do it and how:
She told her 2-year-old that Santa will give her gifts if she gives him her pacifier, because he cries a lot and doesn't have one.
And it worked! 😇
These little ways can not only help us get rid of the pacifier, but also teach our kids to be more empathetic and caring.
   

Understand the real need of your child
Why does your child like the pacifier?
 All of us moms will say "it makes the child calm and stops crying".
But do you know the real reason why something like a sucking object makes the child calm?
It's because sucking is an action that the child does in the womb and it reminds them of being in the womb. The calmest and protected they have ever felt is in your womb.
So, when you decide to stop their sucking on the pacifiers, you have to do it in a calm manner. Be patient, don't expect it to work overnight. You might have to struggle a few nights of crying but, there will be better days ahead.
Imagine, sucking on a pacifier is a meditative state for the child and you don't have to take that away, just the means has to change.
Weaning the pacifier can be a challenging task, and in the end, it's a lot of back and forth. You might not be successful in the first go, but that's what we mothers are about, persistence and dedication to give our little ones the best.
There are many simple products that can level up your motherhood journey - please take a look at Cradle Plus and support us.